Yet Another Glass Ceiling: The Challenges of Muslim Mothers in Tech (Podcast)
"If our voices are not heard, and we don't represent, how are other people going to know what to do to make sure we're included?"
By TMV Team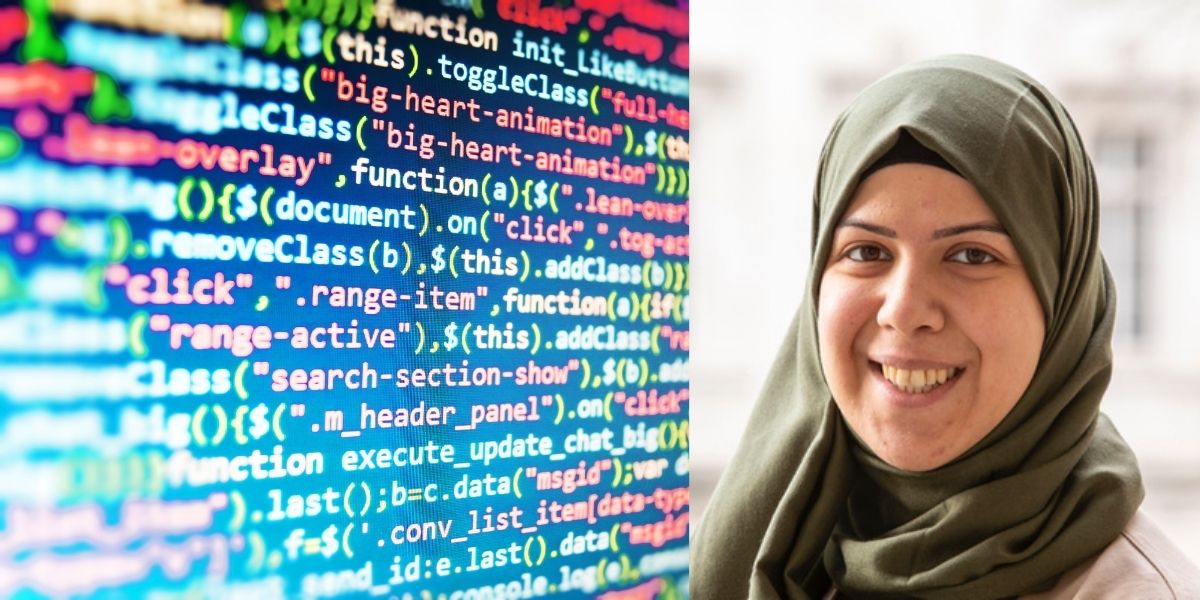 On this week's TMV Podcast, Salim speaks to Hawra Milani – a mother, speaker, and PhD candidate – on the power of women in tech, the changing attitudes of society, and the future of coding.
Discussing the evolving attitudes of society around technology, Hawra speaks on the still persistent perception that technology should (and is) dominated by men and not women – and how damaging that can be to young girls wanting to get into technology and computer science.
Speaking on her own experience of eventually getting a degree in computer science, Hawra remembers that in her class, it was literally her and 200 other men – so not only were there not any other women students, but there were absolutely no other women in hijab.
It was literally me and 200 guys in my class…so questions of 'do I belong' kept coming up."
The idea that having a degree is essential in finding a job is also changing, explains Hawra. As someone who herself was self-taught, she felt the pressures of getting a degree and the negative perceptions that much of society has when it comes to people who did not take the traditional route of getting a degree from a university. Having a degree is not everything, explains Hawra, especially in the field of technology and computer science where a hands-on experience and background sometimes may be way more important than sitting in a classroom taking notes.
"We're still in a society where a degree decides what you can and can't do," explains Hawra, and stresses the importance of looking at someone's competency and experience rather than just what degree that person may have achieved.
Once Hawra did begin teaching young girls tech and computer science, she did receive quite a lot of backlash. While her own family and husband were lovingly supportive, there were many others in the community who were not so supportive.
I got told, 'you should be teaching our girls Quran, not tech'…but I realized that I can be in my full hijab, in my full religion, and I can all of those things, yet still follow my passion of tech."
The need to have more and more young girls and women in tech and computer science is dire – stresses Hawra, and goes into detail how she herself used to be quite introverted and shy (and even used to run away from public events and networking opportunities). But, she explains, there is a greater good and need above one's own lack of self-confidence and we must collectively as a community help support women in getting more involved in the field of tech.
"I used to think I don't belong, I don't have a place here, I'm so different," says Hawra, but then as her confidence grew, she realized the need to gather more women around the table and help support other girls and young women who just need to be given the opportunity and support to pursue their own dreams within tech and computer science.
Women have so many "mental burdens", explains Hawra, from raising children to looking after their husbands to trying to follow cultural norms – that they often feel unable to fully participate in pursuing either a degree or career in technology. This needs to change, Hawra states, and stresses that the future of our world, in part, depends on one's ability to code and be literate in computer science.