Why I Invite Christians to the Mosque for Ramadan Tafsir – Sheikh Khalid
Abdulmj via operanews
Sheikh Muhammad Nuru Khalid (nicknamed Digital Imam) was born on October 1, 1960, the first day of Nigeria's independence. The scholar was born in Jos, Plateau State, and grew up in the then Tin City.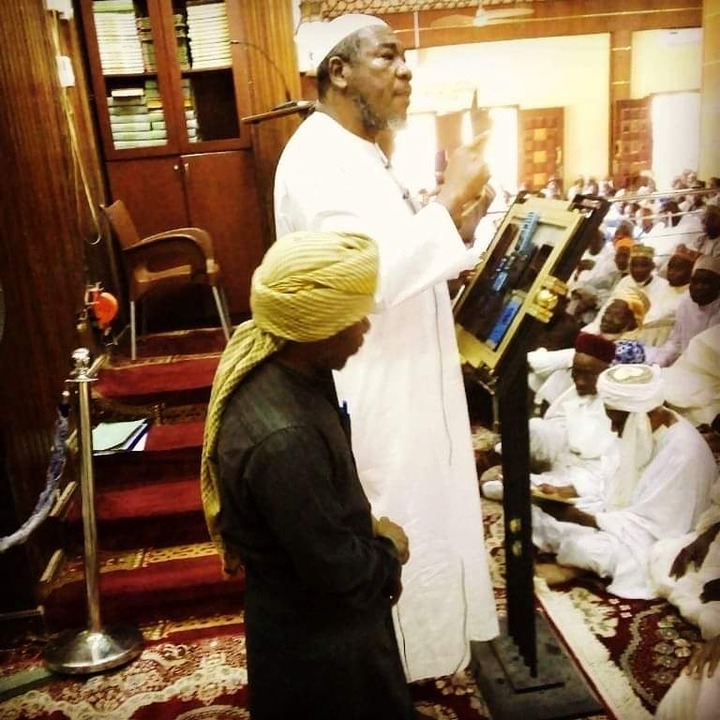 In an interview with the BBC, the teacher said it would be difficult for him to determine when he started studying, because his father was a teacher, so he found himself in the middle of reading. Sheikh Nuru revealed that he memorized the Qur'an at an early age in the presence of his father.
However, even though Sheikh Nuru's father was a teacher, this did not stop him from going to other teachers to study.
Education
Among the teachers he studied with, was Malam Na Rogo, then Malam Baban Makaranta and Malam Kawu, with whom Sheikh Nuru used to study at night and learn pamphlets Maulidi.
Sheikh Nuru explained that before he was placed in a boarding school, he was placed in a boarding school by a Malam Tijjani, a disciple and a beggar like any other student.
However, in an interview with the BBC, Sheikh Nuru spoke highly of the contribution of Malam Bawa Mai Shinkafa in his life, saying that because of their respect for each other, Malam Bawa gave his daughter to Sheikh Nuru to marry , and now they have five children with her and one grandchild.
In terms of western education, the scholar started from a primary school in Jos.
He said he was not destined to go to secondary school due to his disability, but later attended Izala School for Higher Islamic School where he continued his education.
He later sat for the GCE and Jamb exams where he got a scholarship to study at the University of Jos where he studied for a degree in Islamic Studies.
Return of Sheikh Nuru Khalid Abuja
Sheikh Nuru Khalid said that Nyanya people in Abuja had earlier approached Sheikh Bawa Mai Shinkafa in Jos where they said they were looking for someone to teach them to read.
That is why Sheikh Bawa said he would go and see if the session was possible and teach them there, which prompted Sheikh Nuru to return to Abuja.
A Friday mosque was later reopened in Karu and Sheikh Nuru returned to the mosque where he spent nine months.
He was later summoned to take charge of the Parliamentary Mosque in Unguwar Apo, Abuja, where he became well-known.
Sheikh Nuru's reason for using a computer in his preaching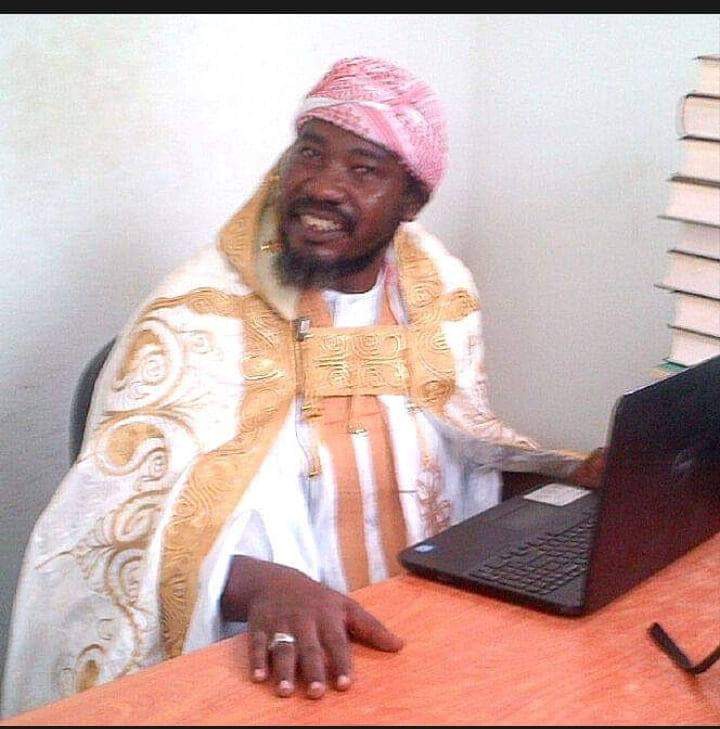 Sheikh Nuru Khalid stated that since he was in Nyanya he started using computers at preaching, but even when he went to the Apo mosque and saw that there were many intellectuals and politicians, he turned his attention to mixing with English and encouraged the use of the Internet and computers.
He told us that this led his children to start saying "daddy it is digital", which is why he was nicknamed Digital Imam.
Sheikh Nuru's field of expertise
Sheikh Nuru Khalid tells us that there is not a single subject that can be said to be more specialized, either Hadith or Quran or Tawheed.
According to him, he is still a learner but his main focus is on legal knowledge, "especially the combination of law and philosophy", as he tells us.
why the Sheikh invite Christians to the Mosque for Ramadan Tafsir
Whenever Sheikh Nuru Khalid is doing tafsir during the fasting month of Ramadan, he would invite Christians to the tafsir.
In an interview with the BBC, he testified that "I noticed that there was a desire to fan the flames of hatred and animosity between Muslims and Christians in Nigeria, especially in the north. I saw that the Prophet (pbuh) in his mosque, Christians and Others non muslim used to come and be with him." while he is in the middle explaining to them.
Finally he said; "If the Messenger of God allowed the Christians to enter his mosque, why should i not allow them to enter mine,".
Content created and supplied by Abdulmj.via Opera News