There Are 1.4 million Muslims In Israel, See The Number Of Christians In The Country
ReadwithOla00112/4/2020
Israel is a Middle Eastern country which held in high importance to Christians, Jews and Muslims as the biblical Holy Land. The most popular sacred site of this country is Jerusalem, a historical place where many Christians go to every year. Inside its Old City known as the Temple Mount, there were so many iconic structures which include the Dome of the Rock shrine, the historic Western Wall, Al-Aqsa Mosque and the Church of the Holy Sepulchre.
Israel's financial hub, Tel Aviv, is known for its Bauhaus architecture and beaches. Israel is among some of the most reputable developed countries with technological advancement and military power.
.Israel is a nation which provides the freedom of religion for its citizens and there were lots of religious practices in its land. The percentage of religious practitioners according to the population is documented below.
The religious affiliation of the Israeli population as of 2019 was 74.2% Jewish, 17.8% Muslim, 2.0% Christian, and 1.6% Druze. The remaining 4.4% included faiths such as Samaritanism and Bahá'í, and "religiously unclassified", the category for all who do not belong to one of the recognized communities.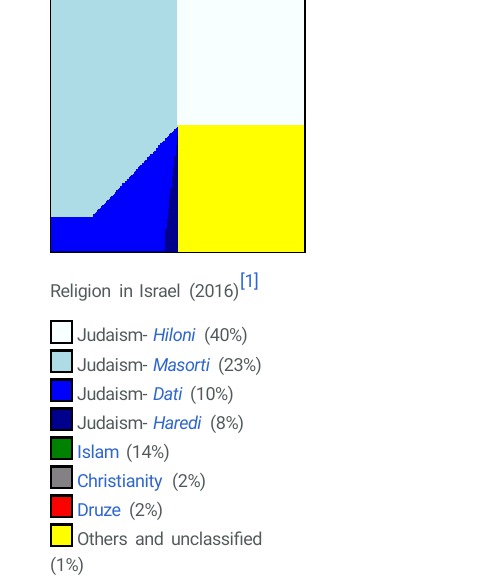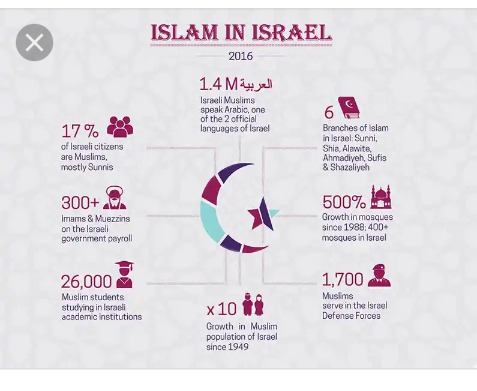 This makes the total number of Muslims to be approximately 1.4 million while Christians are approximately 177,000.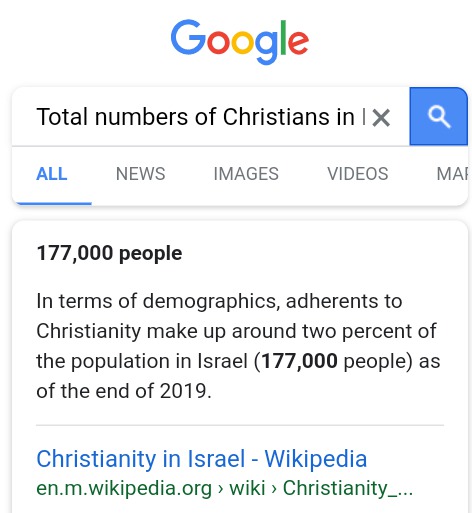 Source: Wikipedia.
Image Source: Google.
Content by ReadwithOla via Opera News