Sheikh Gumi reacts as CAN Asks Him To Retract His Comments On Soldiers
Mar 4, 2021 3:14 AM
A renowned Islamic cleric, Sheikh Ahmad Abubakar Gumi has reacted to the recent call by the Christian Association of Nigeria (CAN) for him to withdraw the statement he made against the Christian soldiers who he accused of killing the Muslims bandits.
In a statement on Wednesday, CAN Secretary, Daramola Joseph Bade said the body is disappointed that the cleric would go to such lengths in making baseless and unfounded accusations that is capable of causing division in the country.
CAN said in the interest of peace and unity of the country, Sheikh Gumi must immediately take back his words if he has the interest of the nation at heart.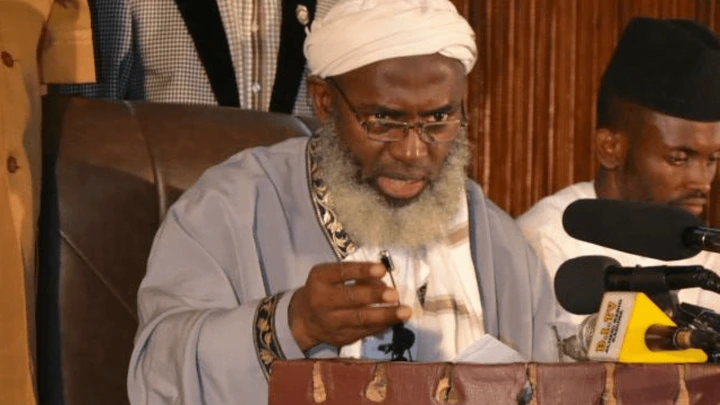 The Christian body said also that the so called evidence Gumi Provided in the audio clip could have been arranged just to make a point.
However, Sheikh Ahmad Gumi has swiftly responded to CAN by saying they should not open the can of worms.
"Please, C.A.N don't OPEN THE CAN OF WORMS. We have a nation to preserve." the cleric said on Wednesday.
He said, he will continue to stand on his position against the Christian soldiers. He stressed that CAN probably didn't understand the world he said that is why they are in a hurry to condemn him.
" They are not sure of what I mean or what I said, yet they are calling for my neck." he said. C.A.N could not pinpoint without speculation any accusation against a 0.5 minutes clip of what I said"
According to him, what they are trying to do is to cause further confusion.
He said if they feel bad about his remarks, competent court of law is there for them to challenge him.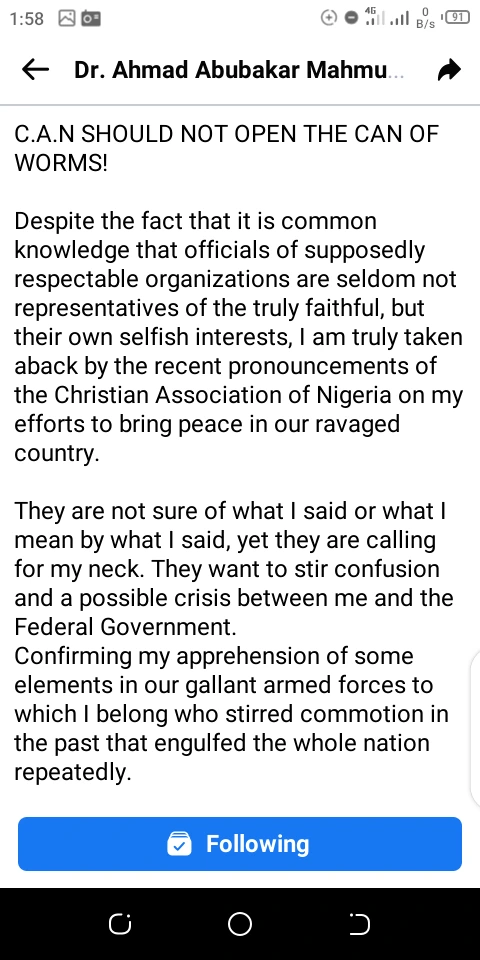 Content created and supplied by EmmysteveNaija on Operanews.ng