Saudi Founding Day: Employees to enjoy long weekend with Feb. 22-23 official holiday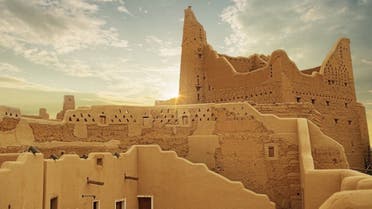 The historic city of Diriyah. (File photo)
– Al Arabiya English
15 February , 2023
Employees in Saudi Arabia will enjoy a long weekend as the Kingdom prepares to mark its "Founding Day" for the second year.
Wednesday February 22 is a unified national holiday for both public and private sector employees. Public sector workers will also get to enjoy Thursday February 23 off as well giving a total of four days off in addition to the usual two-day weekend.
Private companies will decide on whether to give their employees Thursday off as well even though several have already made the announcement.
Last year, Saudi Arabia officially announced February 22 as a national holiday to celebrate the Saudi Founding Day as per a royal order issued by King Salman bin Abdulaziz.
The history of "Founding Day" goes back to three centuries ago when the first Saudi state was established in 1727 during the leadership of Imam Muhammad bin Saud.
His rule lasted until 1818 and with the historic UNESCO World Heritage Site Diriyah as the capital.
Imam Turki bin Abdullah bin Muhammad bin Saud later succeeded and established the second Saudi state which lasted until 1891.
Years later, King Abdulaziz bin Abdulrahman Al Faisal Al Saud succeeded and established the third Saudi State, uniting it under the name of the "Kingdom of Saudi Arabia."
The unification of the Kingdoms of Najd and Hijaz by King Abdulaziz in 1932 is celebrated in Saudi Arabia annually on September 23 known as the Saudi National Day.