Saudi Arabia arrests 142 government officials on corruption, bribery charges
– Al Arabiya English
25 January ,2023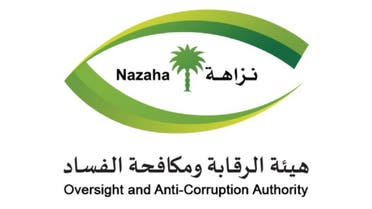 The National Anti-Corruption Commission (Nazaha) is a Saudi Arabian governmental anti-corruption agency established in 2011. (Twitter)
Saudi Arabia's Oversight and Anti-Corruption Authority (Nazaha) has arrested 142 officials from more than a dozen governmental bodies in the Kingdom on corruption charges including bribery, forgery and money laundering.
The authority carried out 2,364 inspection visits last month. Charges were then filed against 307 people and 142 people were arrested.
Nazaha said that the arrested officials worked in the Ministry of Interior, Ministry of Defense, National Guard, Ministry of Energy, Ministry of Justice, the Ministry of Municipal and Rural Affairs & Housing, the Ministries of Education, Health, Environment, Water and Agriculture, in addition to the Zakat, Tax, and Customs Authority and Nazaha.
All 142 have been released on bail.
Nazaha said they would continue to pursue anyone who exploits the public office for their own personal gain or harm the public in any way and has urged people to co-operate and report any violation or suspicion of financial or administrative corruption.
Nazaha was established in 2011 and provides monthly briefings about the cases it is investigating.