My Father Was A Pastor Before He Died, I Faced A Lot Of Criticisms After Converting Into Islam – Lady
Optimallove45min
A lady, Omotayo Olifunmikayo Grace has narrated how she converted from Christianity to Islam. With the new reverts coming into its folds everyday, it further affirms the fact that Islam might be the fastest growing religion in the world! Religion is a choice and no one needs validation from anyone before he or she takes the choice. In some climes, religious choices are mutually respected by members of one's family, colleagues in workplaces and the society in general!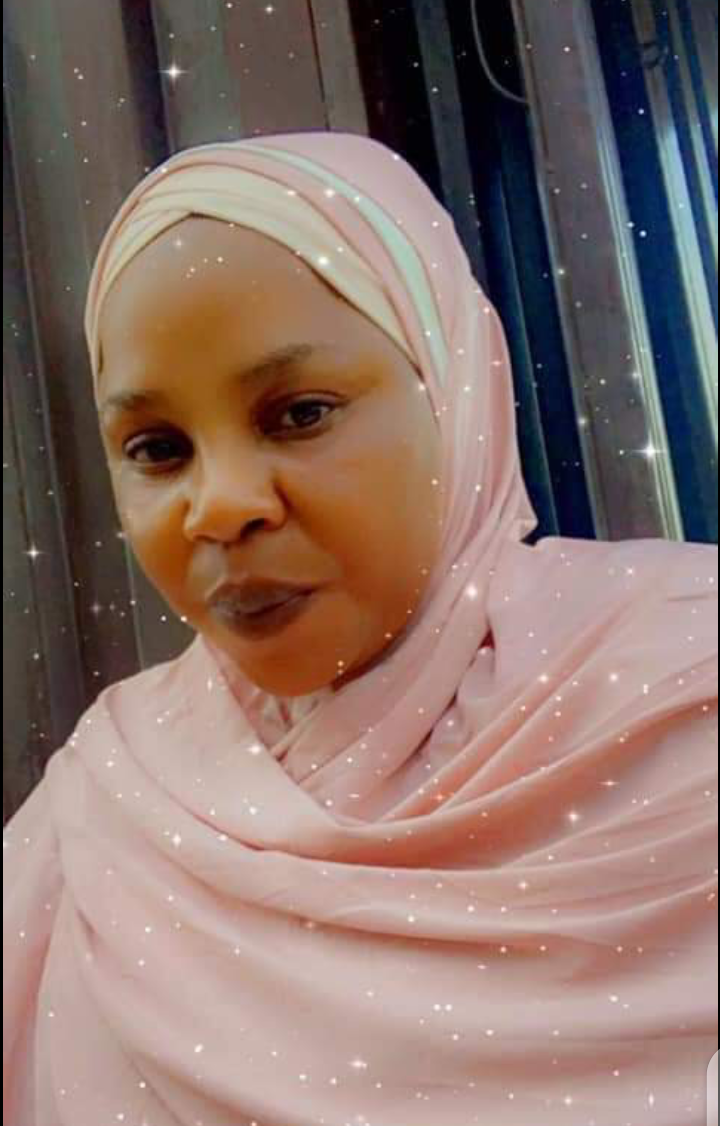 In Nigeria, contrary is the case! Your family would be the first to kick against it. They could subject you to isolation just like Covid-19, treating you like a stranger just because you revert into another religion! Even though the law of the land gives you freedom of choice but the reality is, our people and society just dislike it!
The persecution, denials, tribulations, hatred, one faces are enormous in Nigeria. It takes a strong determination to withstand whatever it comes your way in the newly found faith!
Here is Grace, a beautiful Christian Yoruba lady. She got converted into Islam about 2 years ago precisely in November 2019. While sharing her journey on a popular page- Stories of New Muslims, she said her father was a popular Pastor before he died!
Just like I said earlier, in Nigerian societies, it is like a Taboo! In fact, many relationships have been shattered into shreds because of religion difference! Grace equally had her own critisms and persecution to bite from family members after converting into Islam! She faced a lot of criticism not only from family by her people!
In the face of all these, she maintained her stand because she really loved Islam. She further revealed : "I told my elder sister, a pastor's wife that I felt the most peaceful peace in Islam, Islam is peace", Grace reitrated!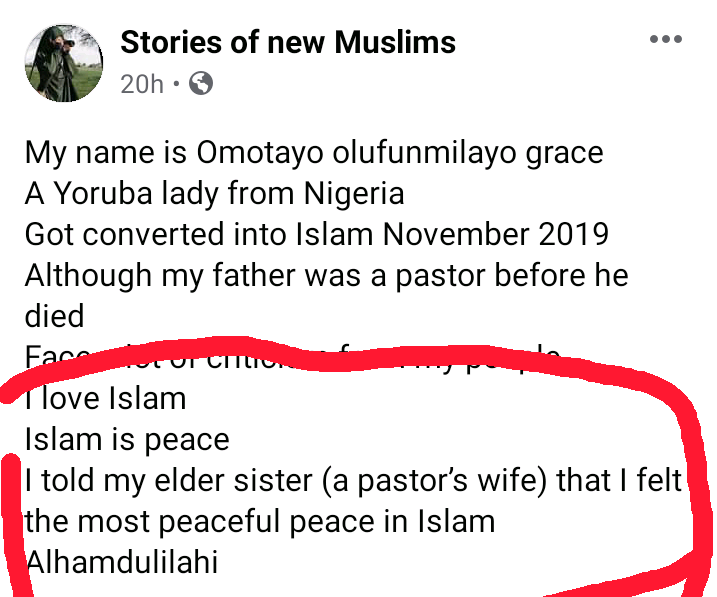 View pictures in App save up to 80% data.
I think that is the most important thing about a choice. When you are happy with your choice, critisms are nothing! Though oeople may judge it but who cares? It is only God that will judge both muslims, christians, traditionalists, and others!
Grace, you are a brave person, keep seeking knowledge and keep in touch with good Muslim people. Alhamdulillah, may Allah protect, safeguard you, and success is yours!
SOURCE: Stories of New Muslims