After UAE Imposed A Visa Ban On 13 Different Muslim Countries, See What Imam Of Peace Said
By Wole Oscar
Nov 28, 2020 7:43 PM
The United Arab Emirates, UAE, is one of the most safest countries in the world and the safest in the middle east. In a world where terror has seem to be the order of the day, maintaining such a prestigious and remarkable status is not an easy task. As a Nigerian, I can only dream of the day my darling country can be as safe as UAE.
UAE, in a bid to maintain their status and give its citizen stability and security have taken some really brave steps. They have imposed visa bans on 13 different Muslim countries. This is not politics or Islamophobia, they just want to give their citizens the maximum security they deserve. Here's a list of the countries on the list.
The List
Iran
Turkey
Syria
Somalia
Afghanistan
Libya
Yemen
Algeria
Kenya
Iraq
Lebanon
Pakistan
and Tunisia
After this happened, Imam Tawhidi, popularly known as Imam of Peace has taken to his Twitter account to make a statement about this visa ban on these 13 Muslim countries.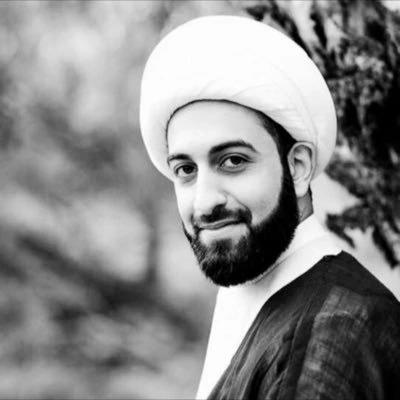 This is what he said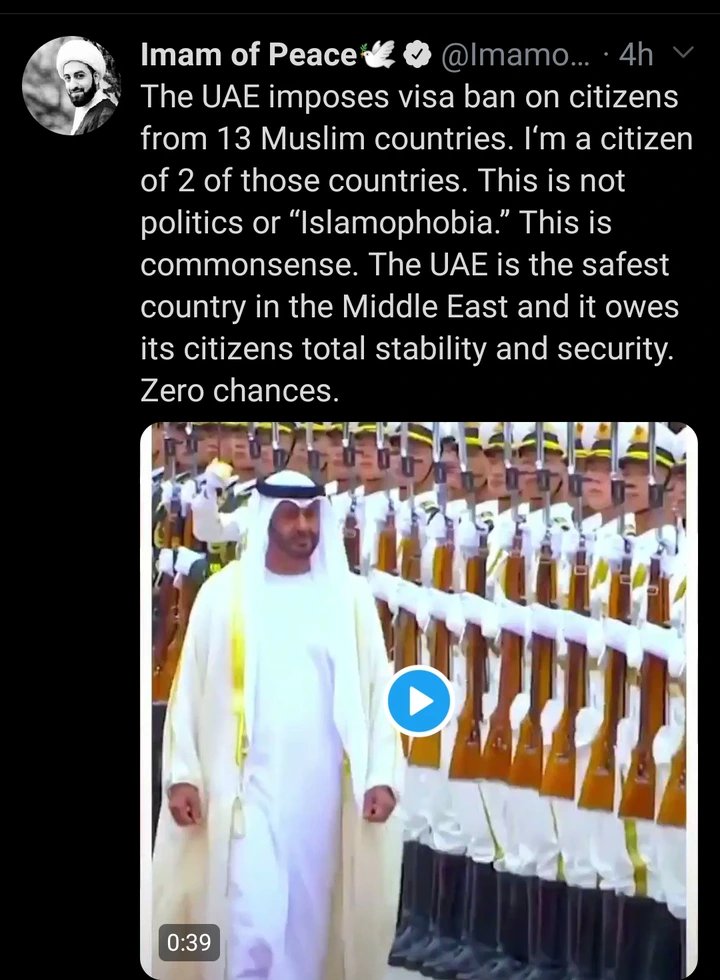 After the Imam posted this, he caused a lot of reaction from his followers on twitter and this is how people reacted to his comment.