5 Famous Christian Footballers Who Converted To Muslim (Photos)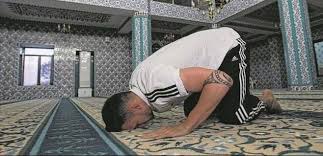 A Muslim player praying
In this article, we are going to take a look at some famous footballers who converted from Christianity to Islam.
1) Frank Ribery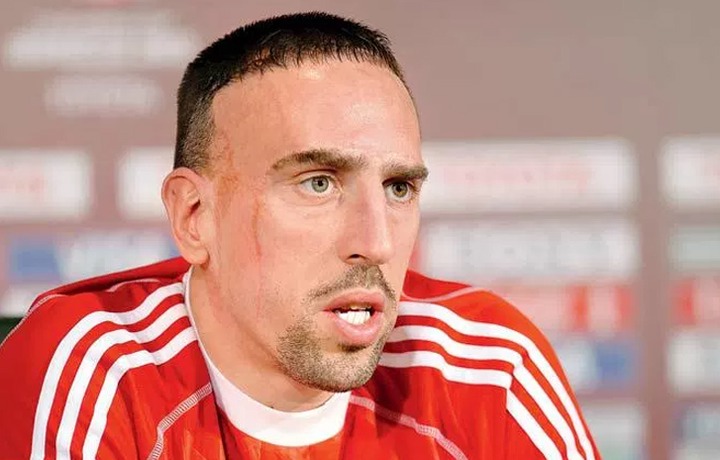 Ribery
The former Bayer Munich winger and a retired German professional footballer converted to Islamic religion because of his wife, Waliha Beliham.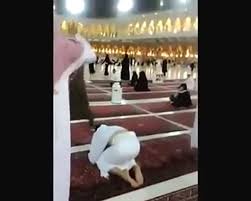 Ribery in Mecca
2) Nicolas Anelka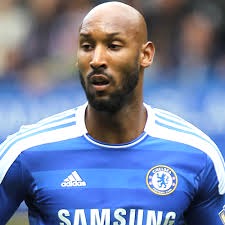 He is a French retired footballer before he converted into Islam in the year 2004 in the United Arab Emirates.
He kept his religious life a secret initially and he adopted Abdul-Salam Bilal as his Muslim name.
3) Danny Blum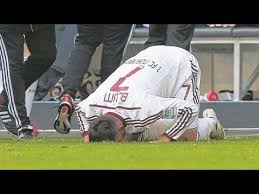 .
Blum praying on to the field
The German footballer announced his reversion to Islam in January 2015. According to him after his conversion, he prays five times a day and eats halal food. He describes Islam as a religion of hope and strength and peace.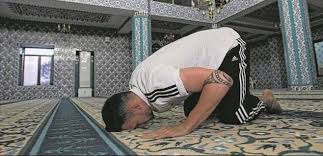 4) Emmanuel Adebayo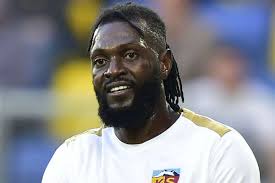 The former Arsenal and Manchester City player also converted to Islam. He posted the ceremony on Facebook and Twitter.
Before his conversion, he did post his picture taken with a priest but nowadays he only post Islamic related content.
5) Eric Abidal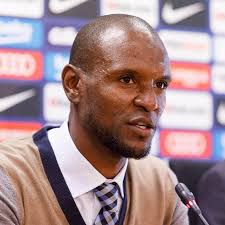 He is also a French retired footballer. He stopped playing when he was diagnosed with liver tumor.
Abidal converted into Islam in the 2007 and changed his name to Blila Eric.
Courtesy: Opera News